Education, News
Robbers With Gun Invade UNIUYO Female Hostel And Stab A Student (Bloody Pics)
Posted By: GalantMedia Staff on August 5, 2019
BREAKING NEWS: – HAPPENING IN AKWA IBOM: Video: Four Gunmen Storm UNIUYO Female Hostel And Stab A Student.
Robbers With Gun Invade UNIUYO Female Hostel And Stab A Student (Bloody Pics)
The hashtag #UniuyoIsNotSafe is trending on Twitter after a female student was stabbed by four armed men who gained entrance into the hostel and attacked occupants.
According to reports from University of Uyo students on Twitter, the armed men entered a female hostel in the early hours of today, July 29, 2019, and collected students' belongings, including phones.
A student named Peace was stabbed in the process and had to be rushed to the hospital, having lost so much blood.
In a video shared online, the victim's hostel mates can be heard crying as they narrated what happened

Quote"We're looking for Peace Iyanu. Where's Peace Iyamu? Is she in this room?"they said the armed men asked during the attack.
Watch the video below and see some reactions to the attack.
#UniuyoIsNotSafe because instead of having securities we have people you give tallies and collect money with joy at the gate. pic.twitter.com/elcYDvs2Ig

— #uniuyoisnotsafe (@didiofuyo) July 29, 2019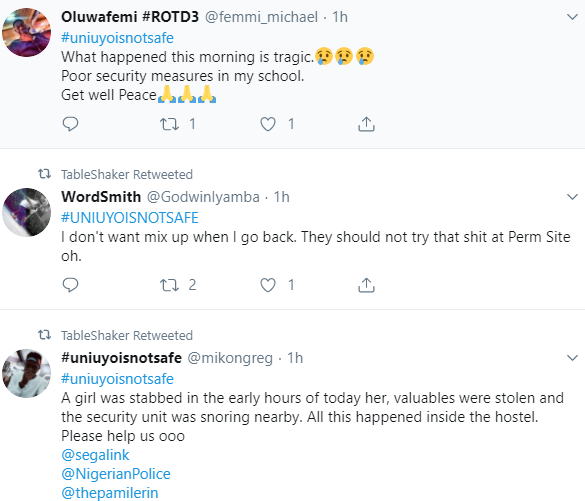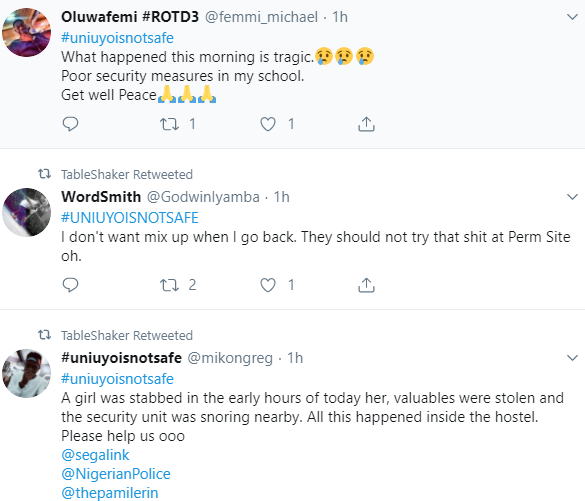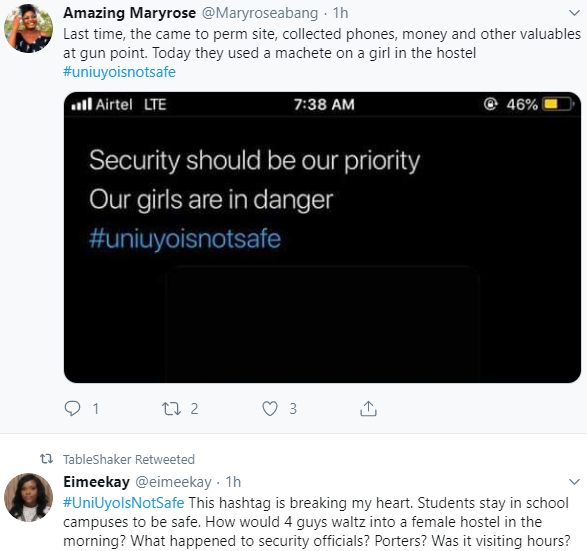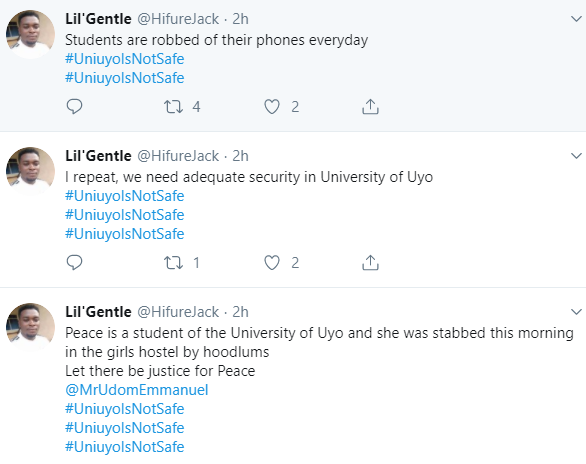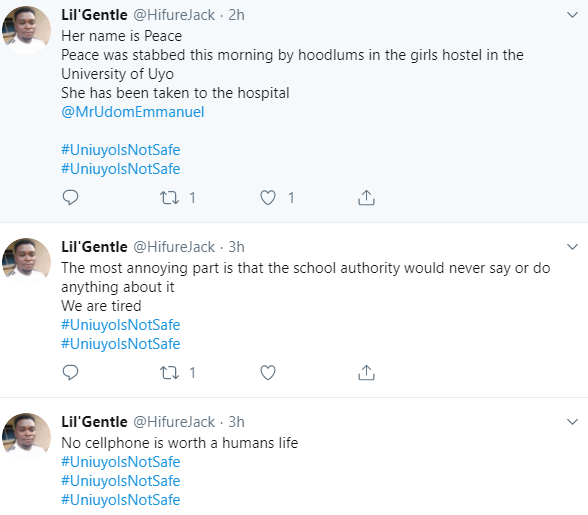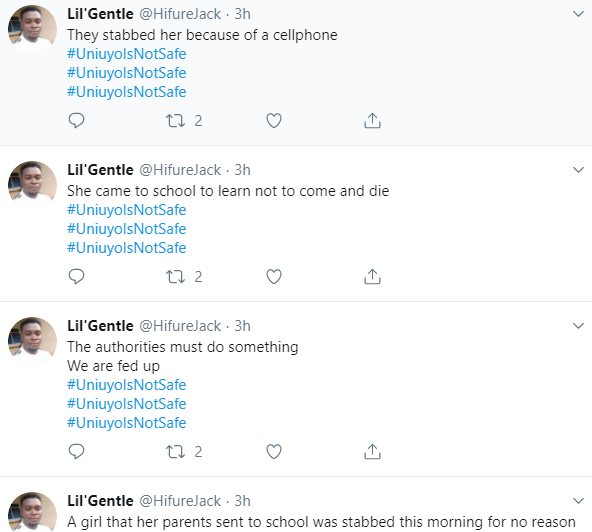 Comment on this article? Please
679 total views, 4 views today
LISTEN TO THIS HOTTEST SONGS 🎸📻
LEAVE A COMMENT