News
Northern Nigeria Will Present Presidential Candidate For 2023 Election
Posted By: Victor on April 6, 2019
Northern Nigeria Will Present Presidential Candidate For 2023 Election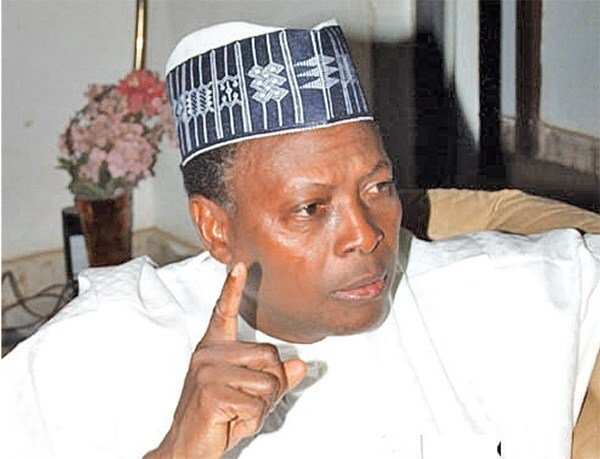 South should forget 2023 presidency, says Junaid Mohammed
Second Republic member of House of Representatives, Dr. Junaid Mohammed, has said that the north will present a candidate for 2023 presidential election, stressing that zoning and rotation of power have collapsed. In an interview with Daily Sun, Mohammed said henceforth, any region with the political strength can claim the coveted position. According to him, zoning and rotation has been a tragedy for Nigeria because it can deprive the country of getting a better leader.
His words: "I don't want to hear about this equity and justice, that is sheer nonsense. The people, who abused this equity and justice, are the people from the southeast because whatever we are talking about, in a democracy you cannot circumvent voting figures. "Look at the way the people of the Southeast voted during the last election; they have a humongous collection of votes and they all voted for Atiku, and they expect somebody to come from his own area to vote for them.
"If you want other Nigerians to vote for you, you better look for other Nigerians and make a choice. Maybe, in 2023, Kanu will come and force all Nigerians to vote for them. Democracy is a question of give and take; you vote for me and I vote for you, that was what Michael Okpara used to say. "You don't vote for me and maybe you think that by abusing me on the pages of newspapers that I will vote for you.
I will not. If I come back into active politics, it will be because of that. Let us see, for abusing people how they will vote for you. "See what is happening now, we have started the second term of Buhari's administration, but today, people are scrambling for 2023, and the Yoruba are saying that it is their turn. How it's their turn, I don't know.
"We keep on making this mistake of agitation of, 'it is our turn' over and over again. After all, somebody says the classical definition of madness is doing the same thing over and over and expecting a different outcome."
580 total views, 4 views today
LISTEN TO THIS HOTTEST SONGS 🎸📻
LEAVE A COMMENT