Everything old is new again! Especially for MTV fans!
Over the past couple years we've seen everything from Jersey Shoreto The Hills to A Shot At Loverebooted and repackaged.
But as revivals go, this may be the most unusual…
MTV Studios announced on Tuesday they'll be producing all new versions of two of their biggest hits from the '90s and 2000s: Singled Out and Punk'd.
Singled Out was the dating show that took the old Dating Gameformula of potential mates answering questions about compatibility before they even get to see one another, and… well, that was basically it. Some of them were standing? There was definitely some VERY '90s sarcasm to it.
Look, it's probably most well known as the show that introduced the world to Jenny McCarthy, Carmen Electra, and Chris Hardwick.
Punk'd took the old Candid Cameraprank show model and aimed it squarely at celebs. With increasingly complex scenarios, Ashton Kutcher and company terrified, enraged, and embarrassed dozens of stars.
Both shows have been rebooted before. Singled Out was brought back briefly on MTV's YouTubechannel, hosted by rappers Justina Valentine and Conceited.
MTV brought back Punk'd in 2012 with a rotating string of guest pranksters, starting with Justin Bieber. Then in 2015 there was another short-lived bite at the apple from BET, this time hosted by King Bach and DeStorm Power.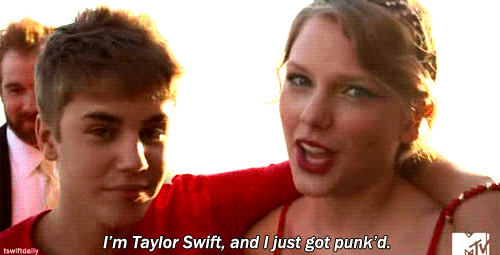 But this time may be the strangest evolution for both shows.
We told you they're being made by MTV Studios (along with STXtelevision in the case of Punk'd), but they're not going to be airing on MTV.
No, these iterations of Punk'dand Singled Out will be less than 10 minutes each and are will be available exclusively on Quibi.
Um… WTF is Quibi??
Quibi is a mobile-only video streaming app, essentially an attempt at being the Netflix of phones. (NO ONE TELL THEM YOU CAN WATCH NETFLIX ON YOUR PHONE!)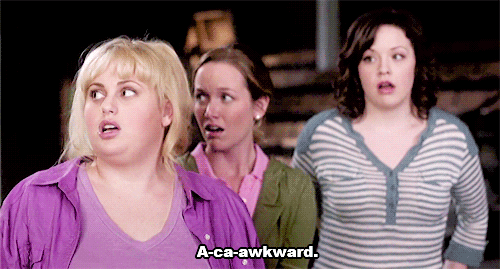 It may sound like a long shot for success — it's been tried before — but this is the biggest, most ambitious effort so far. Jeffrey Katzenberg of Dreamworksand Meg Whitman of Hewlett Packard are the masterminds behind the venture, and they are spending BIG BUCKS to get it going.
How big? Try $1 BILLION!
What are they spending on?
Besides the MTV nostalgia market, they're also going after the cinephiles and horror aficionados; so far they've signed deals for content with Sam Raimi, Antoine Fuqua, Oscar winner Guillermo del Toro, and Jason Blum, who is apparently already producing a full series for them –starring Naomi Watts no less!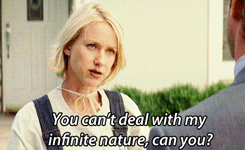 The service will launch in 2020, with two pricing tiers — with ads for $5 per month and ad-free for $8 per month.
All on your phone.
You know what? We are not confident we're not being Punk'dby these announcements. LOLz!
We just don't know — are YOU prepared to pay monthly for shows you can only watch on your phone??
Well, if you absolutely need more Punk'd and Singled Outin your life…
1,977 total views, 3 views today