News
Heather Li, a Chinese in Love with Africa
Posted By: Dj Devoskid on June 7, 2019
As cross-continental interactions between Africans and Chinese citizens increases, individuals like Heather Li, who has African names and adopted African parents, might soon become a common phenomenon, writes Solomon Elusoji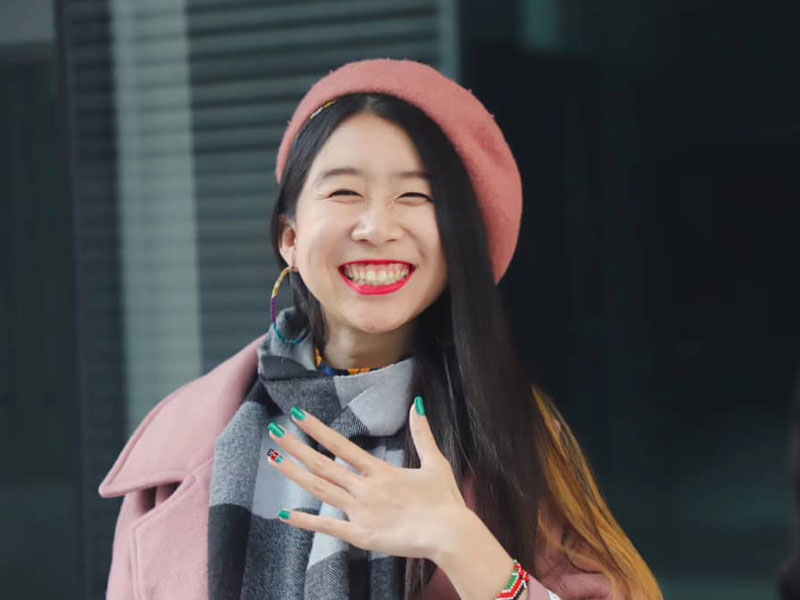 Heather Li, who was born to Chinese parents in Beijing, is convinced that she has roots in Africa. Light-skinned and petite, she doesn't have the genetic evidence to prove it, but her claim isn't based on biology.
Earlier this year, during the Chinese New Year, Li visited Africa for the first time to "find her roots", when she travelled to Nairobi, Kenya. Before the trip, she painted her nails the colour of the Kenyan flag and posted on WeChat, "this girl is Kenyan-READY!" When she eventually landed at the Nairobi airport, she posted, "Heather's finally home."
My trip to Kenya was amazing," Li told this reporter, several months after her first African sojourn. "I really didn't feel like I was visiting there for the first time. Sometimes you go to a new place and you feel lost. But in Kenya, I connected with so many people I hadn't met before. It felt like home. I just wished it was longer, because I didn't experience everything."
In Kenya, Li adopted Kenyan parents and got an African name, Makena Akinyi. Makena, which is from the Meru tribe means 'happiness' and Akinyi, from the Luo tribe, means 'born in the morning'.
In Kenya, Li visited safari parks and got to pat the skin of baby elephants. She also visited traditional Kenyan homes. In one picture posted on Wechat, a Chinese chat app, she can be seen posing in front of a hut tagged 'Ist wife hut'. "Most (definitely) first wife material right here," she captioned jokingly.
428 total views, 4 views today
LISTEN TO THIS HOTTEST SONGS 🎸📻
LEAVE A COMMENT