News
Govs Meet Buhari, Fail to Agree on State Police
Posted By: Dj Devoskid on June 8, 2019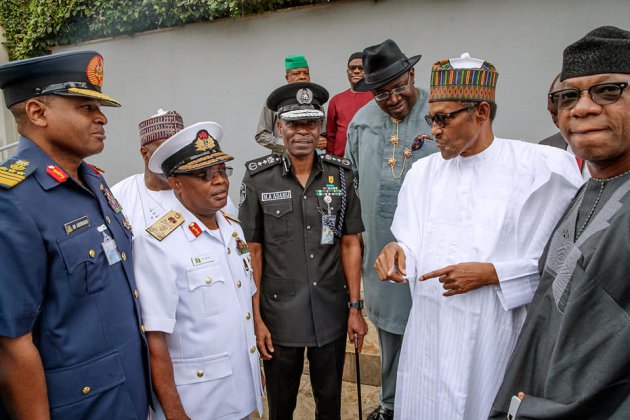 Fayemi: Matter would be thoroughly explored by National Economic Council
Omololu Ogunmade and Chuks Okocha in Abuja
The 36 state governors yesterday in Abuja disagreed on the increasing agitations for the introduction of state police.
Making this disclosure while briefing newsmen in the State House after the governors met with President Muhammadu Buhari, Chairman of the Nigeria Governors' Forum (NGF) and governor of Ekiti State, Kayode Fayemi, said the governors were yet to reach a consensus on the matter.
The governors elected on the platform of the Peoples Democratic Party (PDP) met earlier, before the general meeting with Buhari, and demanded for an immediate establishment of state police, as an effective response to the worsening insecurity in the country.
According to Fayemi, some states are opposed to the idea of state policing while others are advocating its advent, highlighting the major underlying factor behind the opposition as economic matter.
However, Fayemi said the matter would be thoroughly explored by the National Economic Council (NEC), presided over by Vice-President Yemi Osinbajo, and comprising the governors and government officials who oversee economic matters.
284 total views, 4 views today
LISTEN TO THIS HOTTEST SONGS 🎸📻
LEAVE A COMMENT