Sport
[GOALS HIGHLIGHT] Ramsey & Torreira hand Arsenal Europa League first-leg lead
Posted By: Dj Devoskid on April 11, 2019
2-0 home win against Napoli in the first leg of their Europa League quarter-final.
Match Events
14′ GOAL! Arsenal 1-0 Napoli (Ramsey)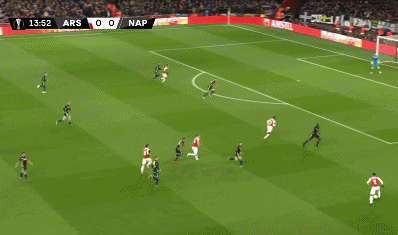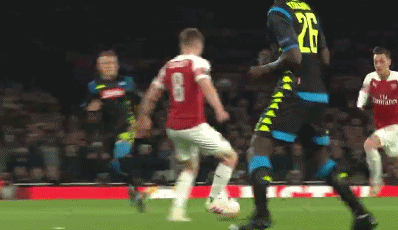 RAMSEY GIVES ARSENAL THE LEAD! It was great build-up play from Arsenal after Napoli gave the ball away and after some quick passes, Maitland-Niles found Ramsey who calmly slotted the ball past the goalkeeper and into the bottom corner. 1-0 Arsenal!
Ainsley Maitland-Niles with an assist there.
25′ GOAL! Arsenal 2-0 Napoli (Torreira)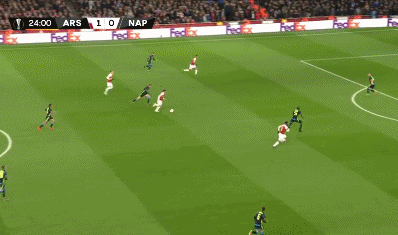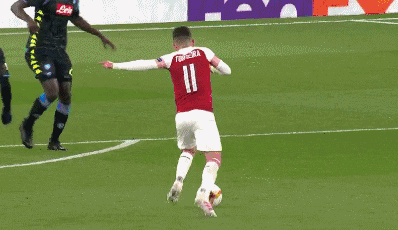 52′ DISALLOWED GOAL! Insigne's shot offside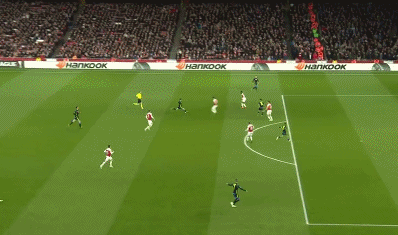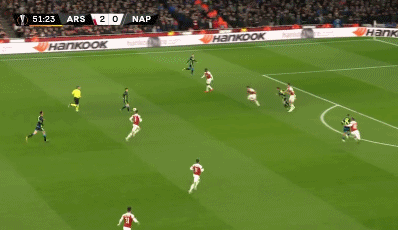 Insigne had the ball in the back of the net, but he was offside! Allan had the ball on the edge of the box and it looked like he set himself up for the shot as he aimed it towards the far post, but Insigne intercepted it on its way through to take it around Cech and slot it into the back of the empty net, but the flag rightly went up for offside.
72′ HUGE CHANCE WASTED! Zielinski's shot over the bar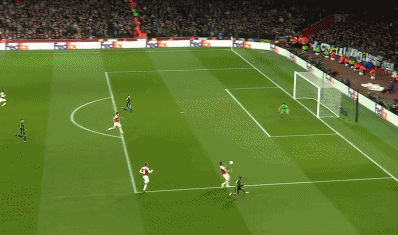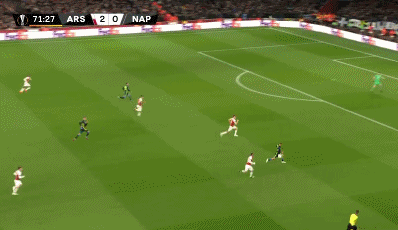 ZIELINSKI HAS A GREAT CHANCE! Callejon gets into a good position on the right wing and crosses the ball into the box where Zielinski has pulled away from his defender and gotten into a lot of space. He tries to over complicate things by taking the shot with the outside his boot and he sends his effort high over the crossbar instead of into the back of the net.
Match Report
Misses from Lorenzo Insigne and Piotr Zielinski could prove crucial in the quarter-final after Napoli went down 2-0 away to Arsenal.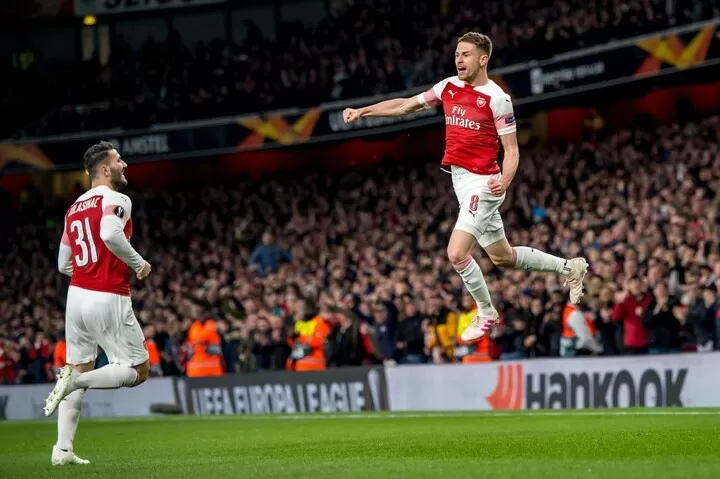 Ramsey finished off a stunning move to open the scoring and Lucas Torreira's drive deflected in off Koulibaly to double Arsenal's advantage before the break at Emirates Stadium on Thursday.
Serie A side Napoli struggled to impose themselves on the contest, although Lorenzo Insigne and Piotr Zielinski had big opportunities, and Carlo Ancelotti's men have work to do in next week's return.
Match Ratings: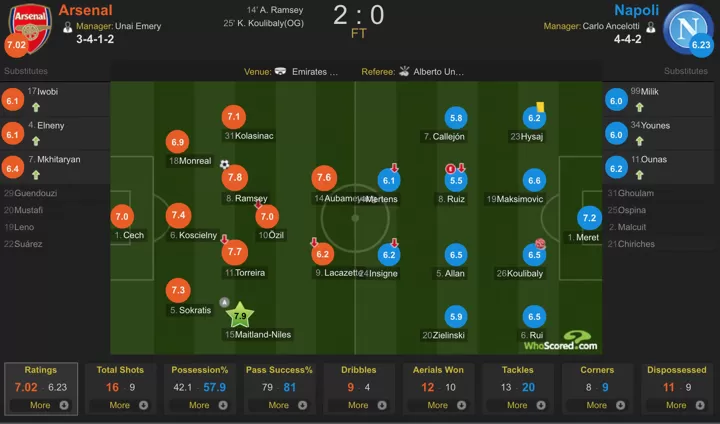 Line-ups
Arsenal XI: P. Čech, M. Özil, Nacho Monreal, Sokratis, Aubameyang, Koscielny, Ramsey, Lacazette, Kolasinac, Maitland-Niles, L. Torreira
Subs: Mkhitaryan, Mustafi, Bernd Leno, D.Suárez, M.Elneny, A. Iwobi, M. Guendouzi
Napoli XI: D. Mertens, Callejón, Maksimovic, Allan, Insigne, Mário Rui, K. Koulibaly, Hysaj, P. Zieliński, Alex Meret, F.Ruiz
Subs: D. Ospina, Chiriches, Malcuit, Ghoulam, A. Younes, A. Milik, Ounas
644 total views, 4 views today
LISTEN TO THIS HOTTEST SONGS 🎸📻
LEAVE A COMMENT