Sport
[GAOLS HIGHLIGHT]Barca 0-0 Atletico. Diego Costa sent off after furious referee rant
Posted By: Dj Devoskid on April 6, 2019
Diego Costa becomes the spot of the light in the first half when he isn't respectful for the referee.
Match Events
14′ OFF THE POST! Alba almost scores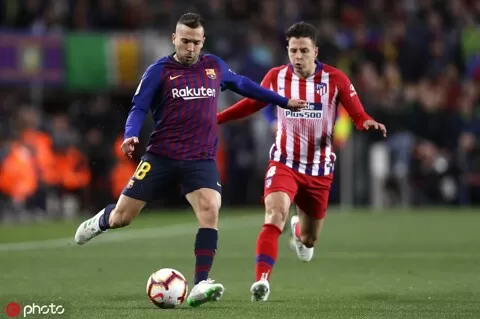 OFF THE POST! Messi releases the run of Alba over the top and the Spaniard takes a brilliant first touch. He lifts the ball over Oblak for his second only to be denied by the post before Atletico clear the danger.
20′ CHANCE! Suarez's shot over the bar
OVER! A mistake in the midfield by the visitors allows Messi to surge forward. He releases Suarez down the right inside channel and the Uruguayan tries to return the pass. It gets blocked by Godin and instead Suarez goes for goal, but he blasts his effort over the bar.
23′ CLOSE! Messi's free-kick over the bar
OVER! Messi lines up the strike and he clips his effort over the wall, but it sails comfortable over the bar. A sighter perhaps from the Barca forward.
28′ Red Card! Costa sent off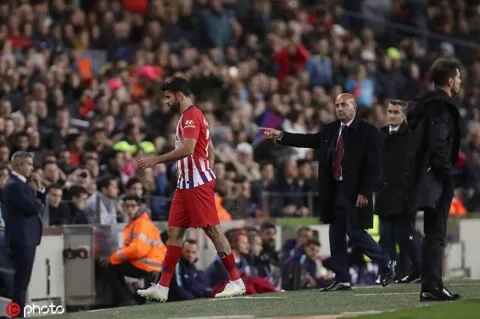 OFF! COSTA IS GIVEN A STRAIGHT RED CARD! The Atletico forward has been given his marching orders by the referee.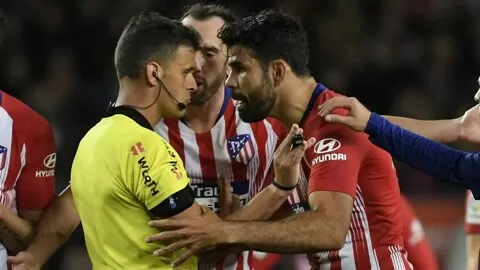 He was not happy with a decision by the referee and went straight up the official. He let his feelings known and seemingly overstepped the mark. Referee Jesus Gil Manzano brandished the red card, prompting a furious reaction from the Atletico players.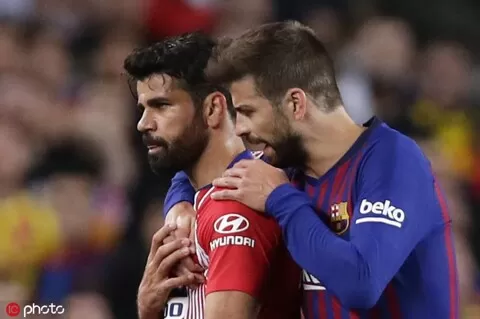 Costa has to be escorted from the field by Pique of all people.
480 total views, 4 views today
LISTEN TO THIS HOTTEST SONGS 🎸📻
LEAVE A COMMENT