Album, Entertainment
Davido Music Worldwide Fixed Release Date For New Album To Drop
Posted By: Zico on June 7, 2019
Entertainment News: Music Industry: Davido confirms release date for new album dropping after challenge is done.
Popular Nigerian singer and songwriter, Davido (DMW Boss) has had a stellar year so far as he confirms the release date for his forthcoming studio album.
The album is scheduled to drop on the 5th of July. Recall, last month we brought to you that Davido set to release new album.
He further took to his Instagram story: @davidoofficial to make the revelation during his work out session with 2 posts that read; "29 days to go" and "Album will drop when challenge is done."
He is currently on a challenge to keep fit, that he will wrap up on the 5th of July. Share your thoughts below. See post below:
See more about Davido's album dropping soon: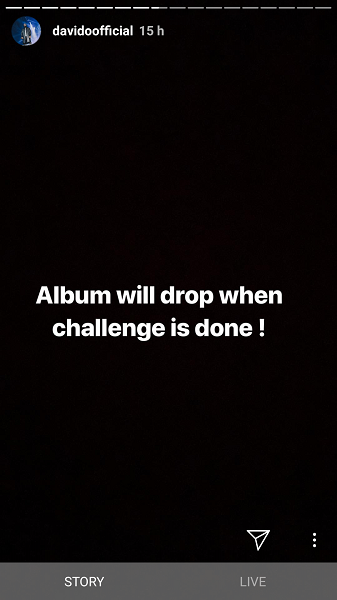 520 total views, 4 views today
LISTEN TO THIS HOTTEST SONGS
LEAVE A COMMENT