Sport
Champions League semi-finals: Tottenham vs Ajax, Barcelona vs Liverpool 🔥
Posted By: Dj Devoskid on April 18, 2019
Barcelona, Ajax, Liverpool and Tottenham have booked their places in 2018/19 Champions League semi-finals.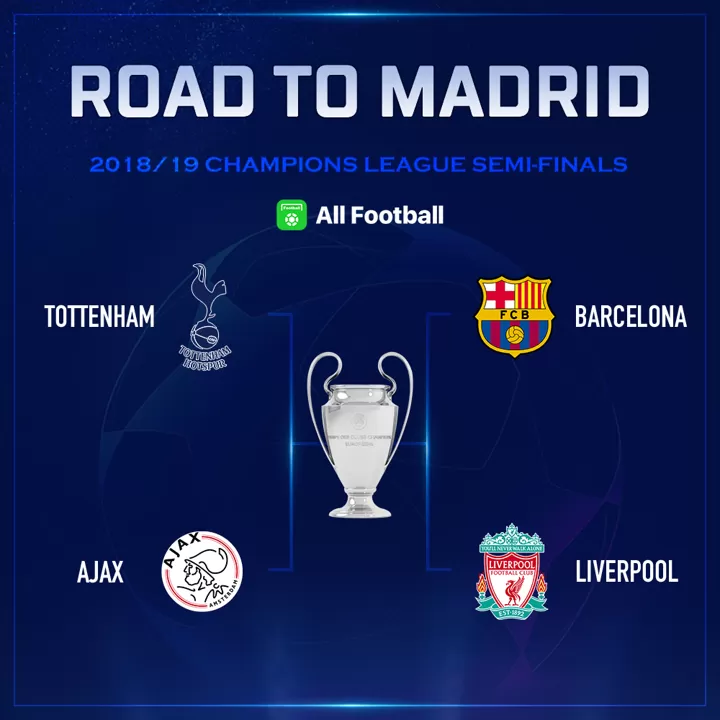 Semi-finals game time:
First leg: April 30th (Tuesday)

Tottenham vs Ajax (Tottenham Hotspur Stadium)
Barcelona vs Liverpool (Camp Nou)
Second leg: May 7th (Tuesday)
Ajax vs Tottenham (Johan Cruijff ArenA)
Liverpool vs Barcelona (Anfield)
Vote
Who will be the champions? TottenhamAjaxBarcelonaLiverpool.
Submit

868 total views, 4 views today
LISTEN TO THIS HOTTEST SONGS 🎸📻
LEAVE A COMMENT