Sport
BREAKING: Diego Costa is banned for EIGHT matches for insulting referee's mum
Posted By: Dj Devoskid on April 11, 2019
Atletico Madrid striker Diego Costa says goodbye to La Liga this season, the Spanish is banned for EIGHT matches for insulting referee's mum.
The Spain international sits out four games due to his insults to the referee and a further four for grabbing his arm.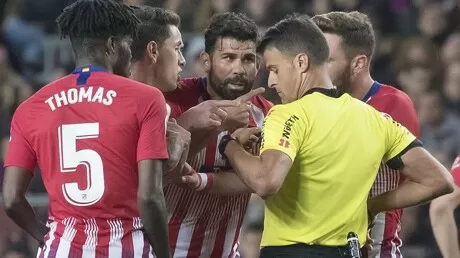 The striker was shown a straight red card during Saturday's loss at Barcelona by referee Gi Manzano, who stated in his post-match report that Costa insulted his mother, and that was the reason for the dismissal.
There are only seven matches left in the league in the 2018/19 season, so he would miss the rest of the campaign.
484 total views, 4 views today
LISTEN TO THIS HOTTEST SONGS 🎸📻
LEAVE A COMMENT