Entertainment
Actor Toyin Slammed MC Galaxy Over 50k Nude Dance Challenge
Posted By: GalantMedia Staff on March 12, 2019
Actor Toyin Abraham Slammed MC Galaxy Over 50k Nude Dance Challenge
MC Galaxy Responds After Being Slammed By Actor Popularly known as Toyin Abraham
MCG Empire Boss , Galaxy Didn't Organized the Dance Challenge to See Nakedness of Ladies on Instagram
Sekem master , Mc Galaxy Got Blast Again, Roasted by Toyin Abraham via IG Page, He Apologized.
I did to help the less privileged, I've not asked any girl to go half naked on dance clad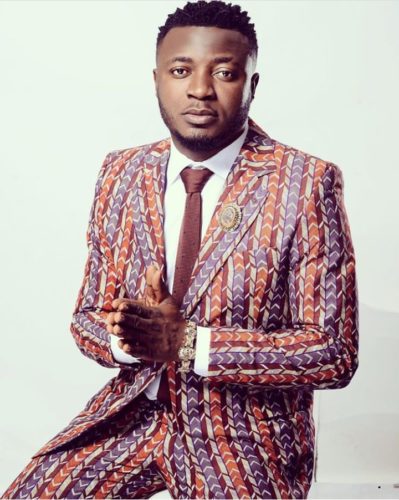 After yesterday's trending social media frenzy on the alleged giveaway challenge by MC Galaxy that had girls dance naked in order to win the sum of fifty thousand naira, the "Sekem" singer has released a statement to address the situation, implying that it is just an issue of misconception. MC Galaxy posted on his Instagram page just few hours ago, debunking the news that he did a giveaway challenge that promoted nudity.
He said he never did a giveaway challenge asking girls to dance naked; rather, it was while he was on an Instagram live session with his fans that a girl called in, dancing naked, after he threw it open to his fans to showcase their talents on the session. He said it was after the girl called in that a friend of his saw the video and gave the girl 50K.
He also said people who know him know that he is a respecter of women and he has in one way or the other helped women who are in need without showcasing it to the public eye.
"On Friday night, I held an IG live session where fan called in to show their talent. Some rapped, some sang and some danced. We got calls from everywhere; both from guys and ladies called in to showcase their talent.
At some point, a particular lady called in without her clothes on. I actually dropped the her off but the fans from the comments insisted i accept her request, so i did. as she danced, a friend declared her the winner and promised to give her 50,000 naira. At no point did i offer anyone 50,000 to dance naked. There was no prize tag for anybody to go naked.
This issue was a case of an Instagram live that went out of hand. If you follow my page, you would know that i have the utmost respect for women.
I have helped a lot of my female followers; ladies who have needed help for an issue or the other, without asking anything in return and without informing anyone. My apologies, We will handle things better next time – MC Galaxy "
554 total views, 4 views today
LISTEN TO THIS HOTTEST SONGS 🎸📻
LEAVE A COMMENT